ARLINGTON VFW POST 981 REPRESENTS THE COMMUNITIES OF ARLINGTON HEIGHTS - BUFFALO GROVE - PALATINE - ROLLING MEADOWS - WHEELING, ILLINOIS

Arlington VFW Post 981 2017 - 2018 Leadership


Post Commander Steve MacInnes


Service: US Air Force, Vietnam War

Offices Held: Officer of the Day, Color Guard Commander

Member Since: 2013






Senior Vice Commander Mike Smogor


Service: US Army Vietnam War

Offices Held: Service Officer

Member Since: 2014






Junior Vice Commander Mike Kolbuk

Service: US Army Berlin Duty

Offices Held: Service Officer, Junior and Senior Vice-Commander

Member Since: 1991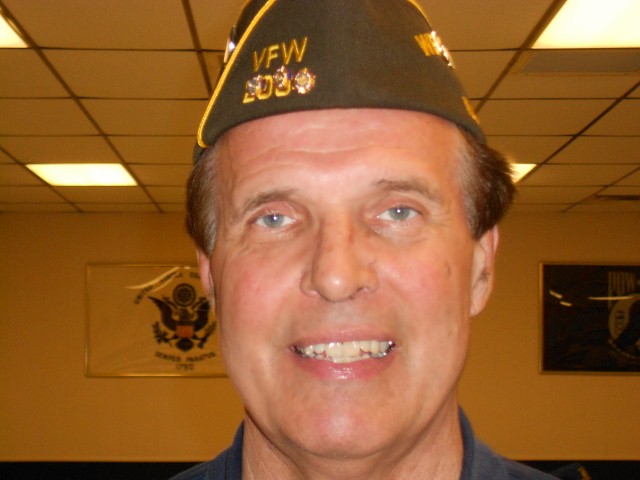 Quartermaster Roger Santagato


Service: US Army Korea Duty

Offices Held: None

Member Since: 2013






Chaplain Dale Berg


Service: US Army Vietnam War

Offices Held: One Year Trustee

Member Since: 2012







Adjutant Vince Cipolla


Service: US Army Vietnam War

Offices Held: None

Member Since: 2014







Three-Year Trustee Bob Wisniewski


Service: US Navy Vietnam War

Offices Held:

Member Since: 2016







Two-Year Trustee Adolf Stransky


Service: US Navy Vietnam War

Offices Held: Service Officer, Junior Vice-Commander

Member Since: 1975






One-Year Trustee Pat Hickey


Service: US Army Vietnam War

Offices Held: Post Commander 2014-15; Junior, Senior Vice-Commander

Member Since: 1991



VFW Post 981 meets at 7:00 PM on the first Wednesday of each month at AMVETS Post 66
(located at 700 McHenry Rd in Wheeling, IL). Look for VFW Sign under AMVETS signs.





If you are interested in joining the post, VFW Post 981 would like to hear from you. Send an e-mail to vfwpost981@gmail.com or mail us at P.O. Box 825, Arlington Heights, IL 60006.

Last Updated October 10 2017